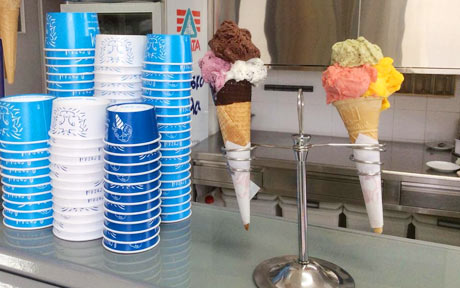 Your pleasure is our philosophy
From the encouragement of the great success obtained, a real passion for the product was born. We use only natural raw materials and of the best possible quality, low in fat and sugar. A careful processing with the use of latest technology allows the achievement of an excellent ice cream easy to digest, suitable for children and elderly people but also for gourmands of all ages. We have no secrets and we produce in front of everyone.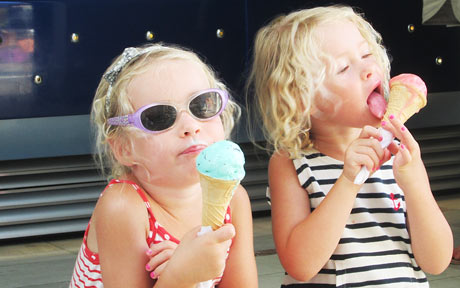 Naoussa's kids
Teenagers from Naoussa, the ones who were kids ten years ago, grew up with our ice cream and therefore we know their names by heart. Everyone has their own flavor, fruits vanilla or chocolate and they all have learned to eat and understand a good handmade Italian ice cream. Ten years ago in Paros ice cream was known only by the classic flavors but from 2002 even milk intolerant children are able to enjoy an ice cream. They came at first with their mother and then, growing up, by themselves. Now those children are grown ups and they continue to come, with friends or girlfriends because S.Cream has become a meeting point for many, a small daily stop off to which no one can resist.